THE RESTAURANT
Both the restaurant and Binary are headed up by our superstar chef Joel Grudnoff. Focusing on fresh seasonal produce and treating it with respect is Joel's passion. You'll see the farmer in him on the plate with regular input into what goes into the estate vegetable and herb gardens and a passion for using products from the winery and brewery. Working closely with the Brewer(Hannah) and the Winemaker (Thomas) was one thing that attracted him to the Estate. 
Joel Grudnoff – Head Chef
Growing up on a small farm in northern NSW, Joel's culinary career started early, with respect and understanding for produce learned at a young age. Completing his apprenticeship at Rae's on Wategoes in Byron Bay, Joel has spent the last 15 years developing his skills in some of Queensland's best restaurants. With strong beliefs in supporting local suppliers and letting the produce speak for itself, creating menus with perspective influenced by the weather, seasons and the amazing ingredients available at our back door
Opening Hours
Wednesday 10am – 3pm
Thursday 10am – 9pm
Friday 10am – late
Saturday 8am – late
Sunday 8.30am – 4pm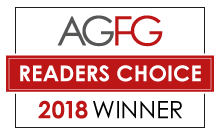 Did you know that a grape grows on a vine and hops grow on a bine? Bring your friends to be part of our Vine & Bine experience. You deserve to hang out with us and choose your experience of beer, wine & food pairing
Join the family rivalry between wine & beer, dad & daughter and follow "The Fight of the Ferment" where you get to be the judge.
Tasty Images
Restaurant Gallery