Ocean View Estates presents the Ultimate How to Pair Food with Wine Guide
THE RESTAURANT
Both the restaurant and the Binary are headed up by our super star chef Tony Tierney. With passion for all things food, Tony's creativity runs wild between the a la carte restaurant with a slightly Japanese French Fusion of flavours to the laid back style of the Binary where it is all about tasting our own craft beer & estate grown & made wine with matching food. You deserve to indulge in food created with finesse and passion at every visit.
Tony Tierney – Head Chef
Our Head Chef Tony Tierney did his apprenticeship with us back in the early days, but was head hunted by Alistair McLeod on completion and had an amazing few years chefing at Brett's Wharf and was Head Chef at Tank Restaurant in the city. He then returned to us like the prodigal son with new ideas, skills and passion. Working with the team in the kitchen, he has taken the restaurant from strength to strength with his innovative style.
Opening Hours
Wednesday 10am – 3pm
Thursday 10am – 9pm
Friday 10am – late
Saturday 8am – late
Sunday 8.30am – 4pm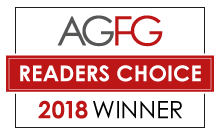 Did you know that a grape grows on a vine and hops grow on a bine? Bring your friends to be part of our Vine & Bine experience. You deserve to hang out with us and choose your experience of beer, wine & food pairing
Join the family rivalry between wine & beer, dad & daughter and follow "The Fight of the Ferment" where you get to be the judge.
Tasty Images
Restaurant Gallery